"Wollerton Old Hall Garden" - Phil Smith, Head Gardener,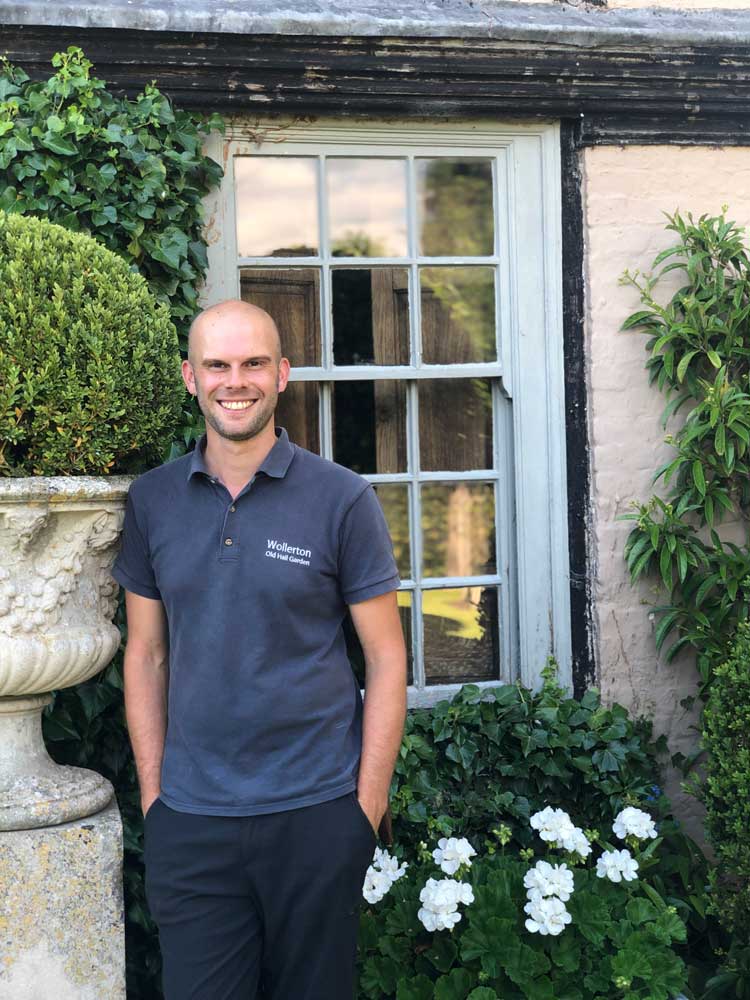 Venue:
Foxrock Parish Pastoral Centre
Kill Lane,
Dublin 18
Doors Open at 7.30pm
Phil Smith –  Biography
Phil Smith is the Head Gardener at Wollerton Old Hall Garden in Shropshire. Taking the reins in 2016, Phil has continued to develop and maintain what is widely regarded as one of the finest examples of an English Country Garden. Full of exuberant colour themed borders and crisply manicured topiary, Wollerton Old Hall offers something for all. His talk will provide an insight into the garden's history and development and explain how interest is maintained throughout the four seasons.
Phil's interest in horticulture started at an early age helping his Dad plant potatoes in the family back garden. This interest grew throughout his teenage years, slowly beginning to take over more and more of the garden, planting everything from delicate dianthus to elegant penstemons. On leaving school, he took a degree in Horticulture at Pershore College in Worcestershire, graduating in 2008 with first class honours.
Beginning his horticultural career with a student placement at Winterbourne House & Garden, Birmingham, he quickly progressed to Head Gardener in just six years. After a short stint at Ragley Hall in Warwickshire it was then onto Wollerton Old Hall.
Having recently completed an MA in Landscape Architecture he is passionate about garden design and how people engage with the landscape around them. He dreams of one day designing a show garden for the RHS Chelsea Flower Show!