There is not a lot to report yet as the weather has been so bad. Nature has certainly balanced out our lovely extended mild autumn! We had a meeting in January to plan out a work schedule for the spring and will weed, mulch, prune and move some shrubs just for a start.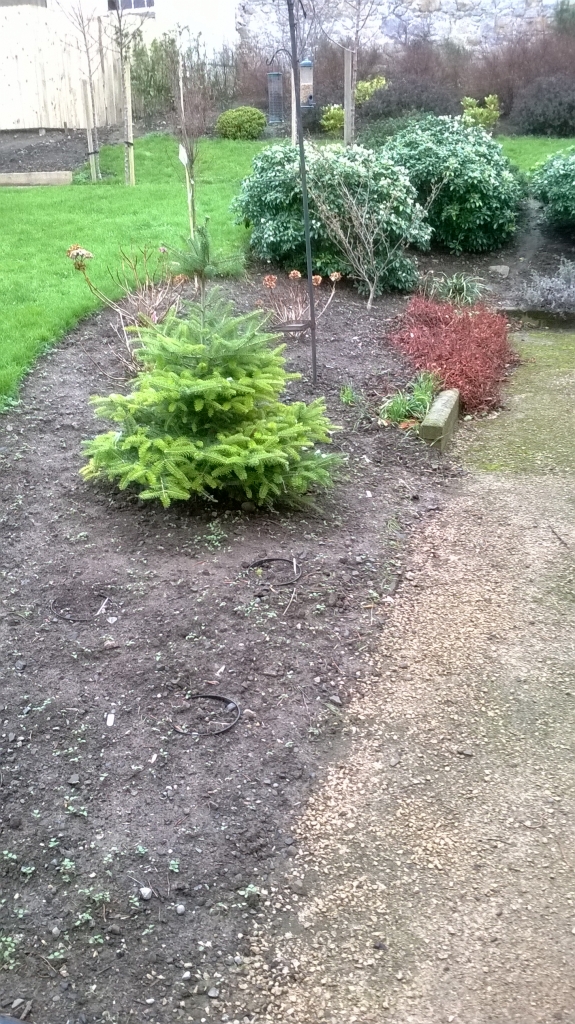 I took these photos of the garden in early January and hope to take pictures of the same areas throughout the year.
Hopefully we will all be impressed by the wonderful growth and colours as we go through the seasons.
Then we will plant up the areas outside both the shed and the dining room. What we plant is still up for debate but sure that is half the fun of gardening isn't it?
We are hoping to have a plant and cake sale on the 17th May. Hopefully we will raise enough cash to fund bags of good mulch, some new plants and maybe enough to get some paid help in a few times a year.
Emer Torpey